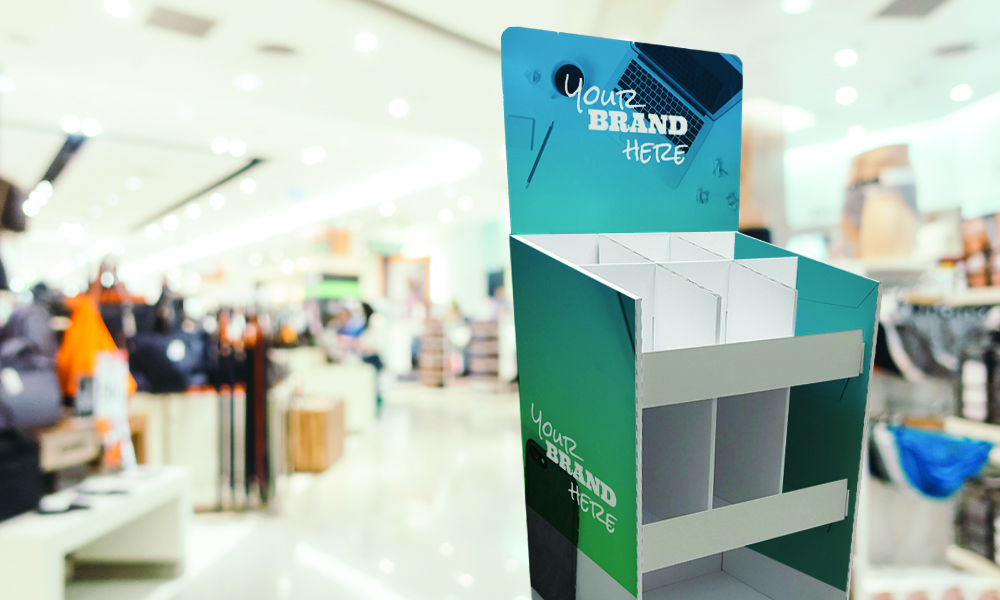 Free Standing Display Units (FSDUS)
We're all clearly familiar with the retail environment – 1000s of products, and all competing for a coveted place in the customers shopping basket. Research shows a brand has just three seconds to impact a customers buying decision. With 70-80% of all purchase decisions made at the shelf, so what's the best way to optimise your products chances of being selected?
Free Standing Display Units (FSDUs) are brilliant for showcasing your brand and can provide incredible boosts to your sales in store- up to 64x more product sold vs an on shelf location. FSDUs disrupt the customers journey through a store, so now that you've grabbed their attention, but how do you make the most of your three seconds to shine? 
Reaching heights of up to 1.8m in some retailers FSDUs are your own personal advertising space allowing your brand to really shine.
From serving suggestions, through to information on the product itself this is a unique opportunity to showcase your product at its best. Utilising graphics to display your brands personality or 2D and 3D additions to the unit to truly grab attention.

So by placing your marketing message directly in the customers eye line you can immediately communicate promotions or unique selling points.
Our in house design team can help you formulate the right lay out for your design and guide you through retailer guidelines and sign off to ensure compliance. 
One of the greatest benefits of FSDUs is their versatility, made from corrugated board, the sky's the limit when it comes to what can be achieved with in-store executions. So fundamentally, an FSDU is in store to drive sales and as such, shop-ability for the customer should always be a key consideration: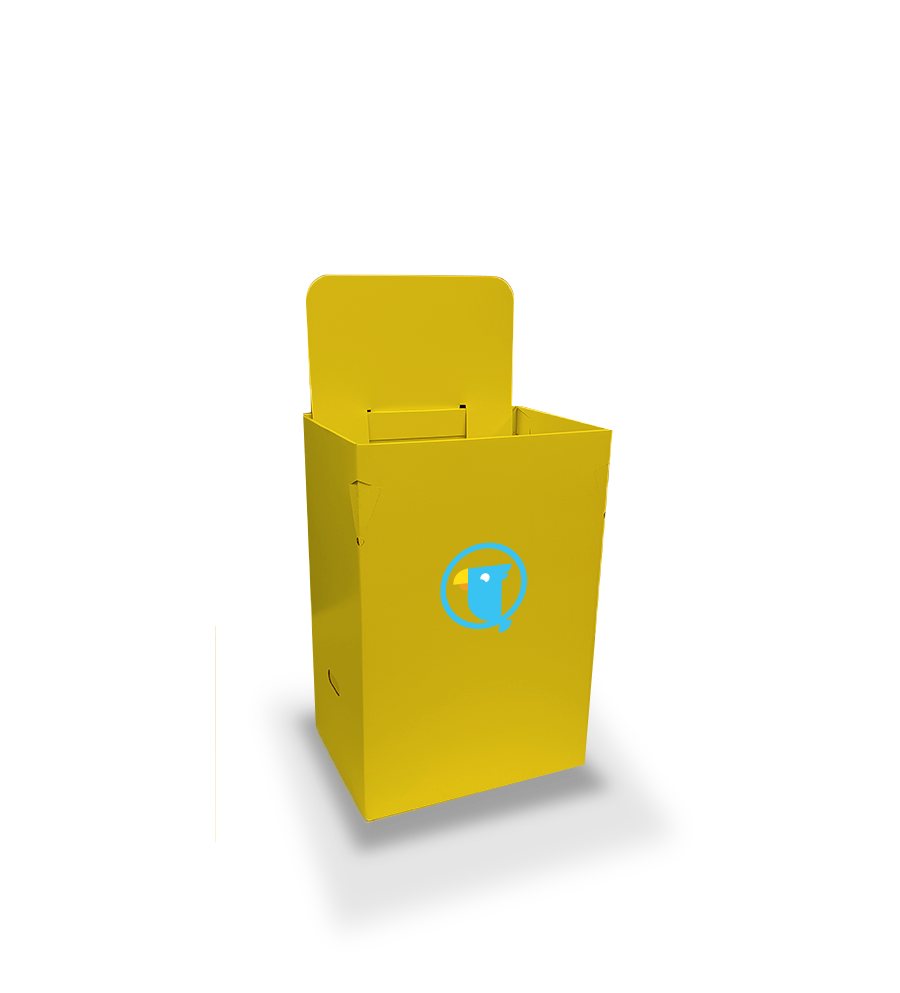 Great for impulse, convenience and fast moving lines. Because the most economical way to place large amounts of stock on your unit to allow customers to grab and go.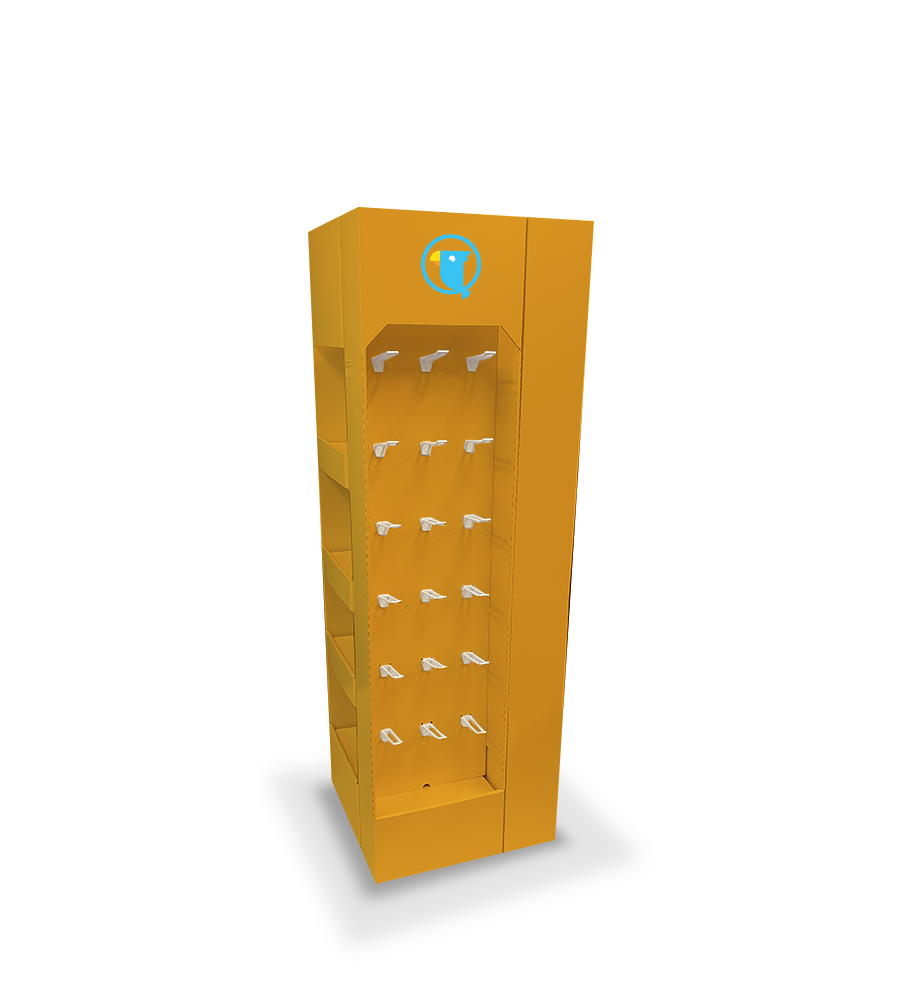 So you have multiple hanging SKUs and varying price points? Above all a hooked unit allows you to display your product to its best and saves customers having to rifle through a display to find exactly what they're looking for.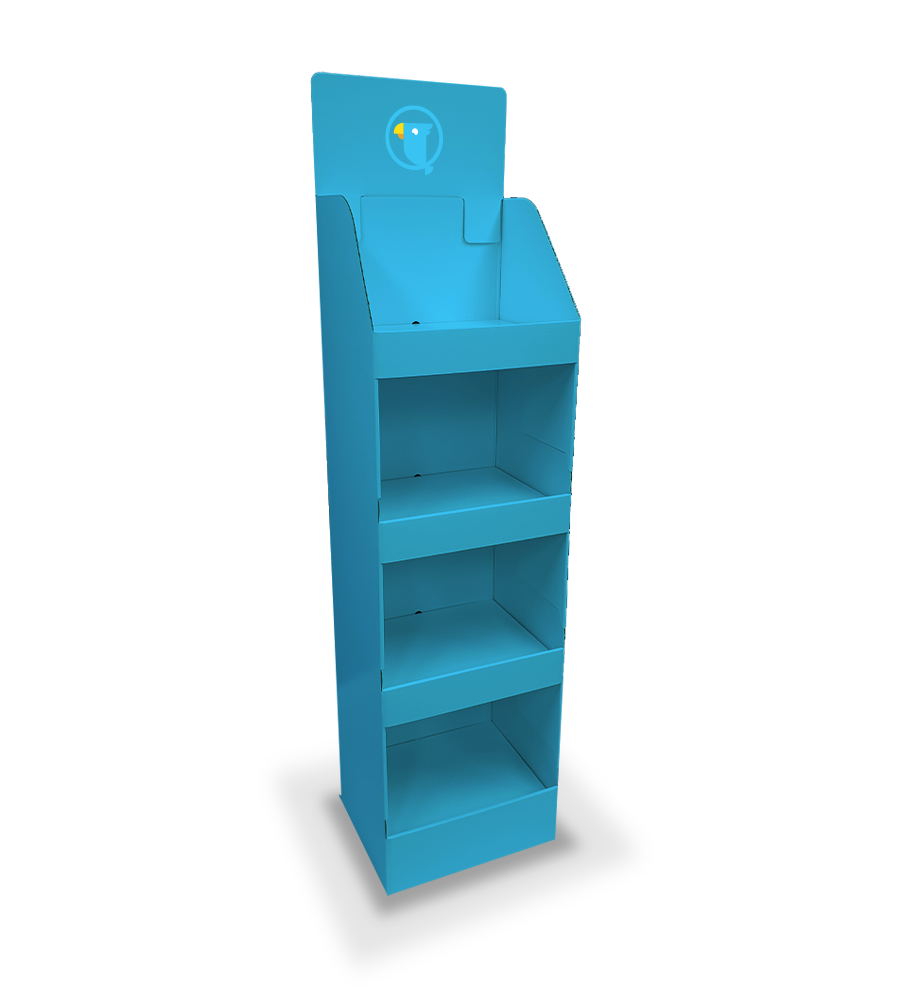 A staple of FSDUs, and for good reason. Because with products organised and looking their best, the customer can easily view an entire range to find what they are looking for. Moreover with shelves designed to the perfect height providing maximum product visibility and easy reach, shelved units are the most common type of display seen in store.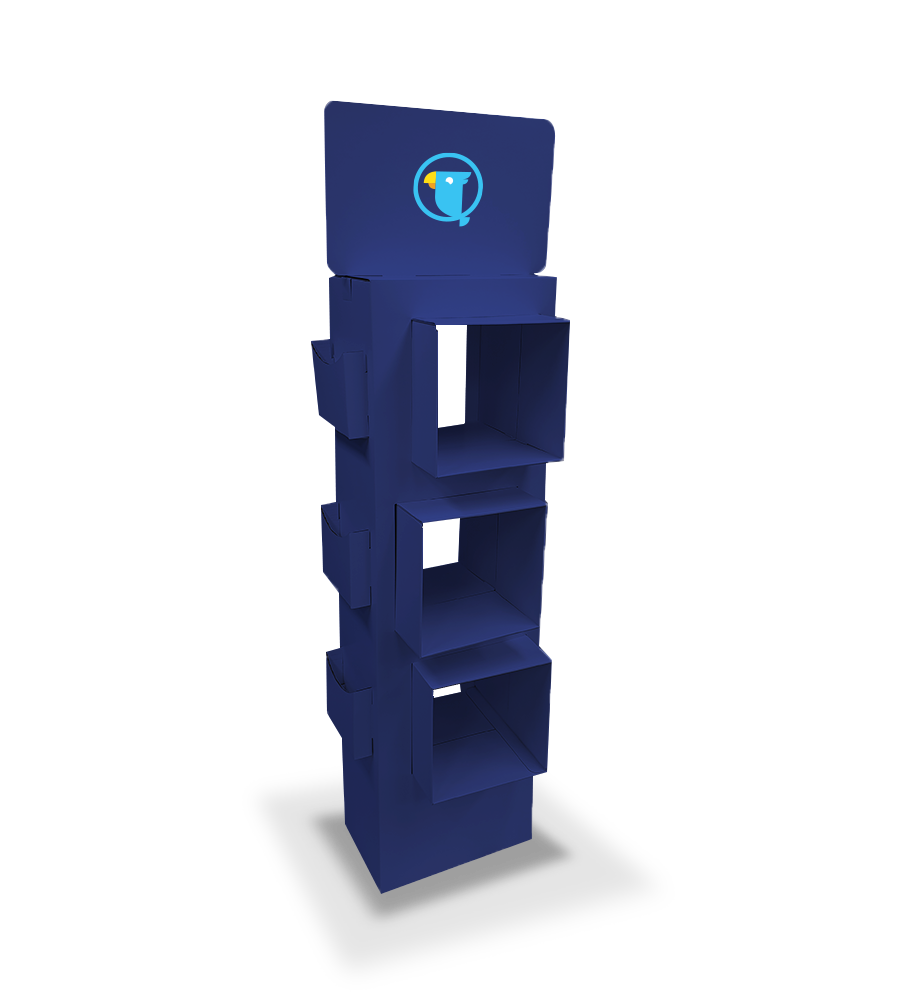 Looking for something a little different? Show stopper FSDUs clearly push the limits of in store displays and without a doubt become the talking point of the retail space.
At Polly POS we have over 22 years experience in helping
brands boost their profile across all retail channels. Also our collaborative
approach ensures we channel your vision into a bespoke solution which importantly ticks all the right boxes.
Ready to discuss your upcoming project? Say hello