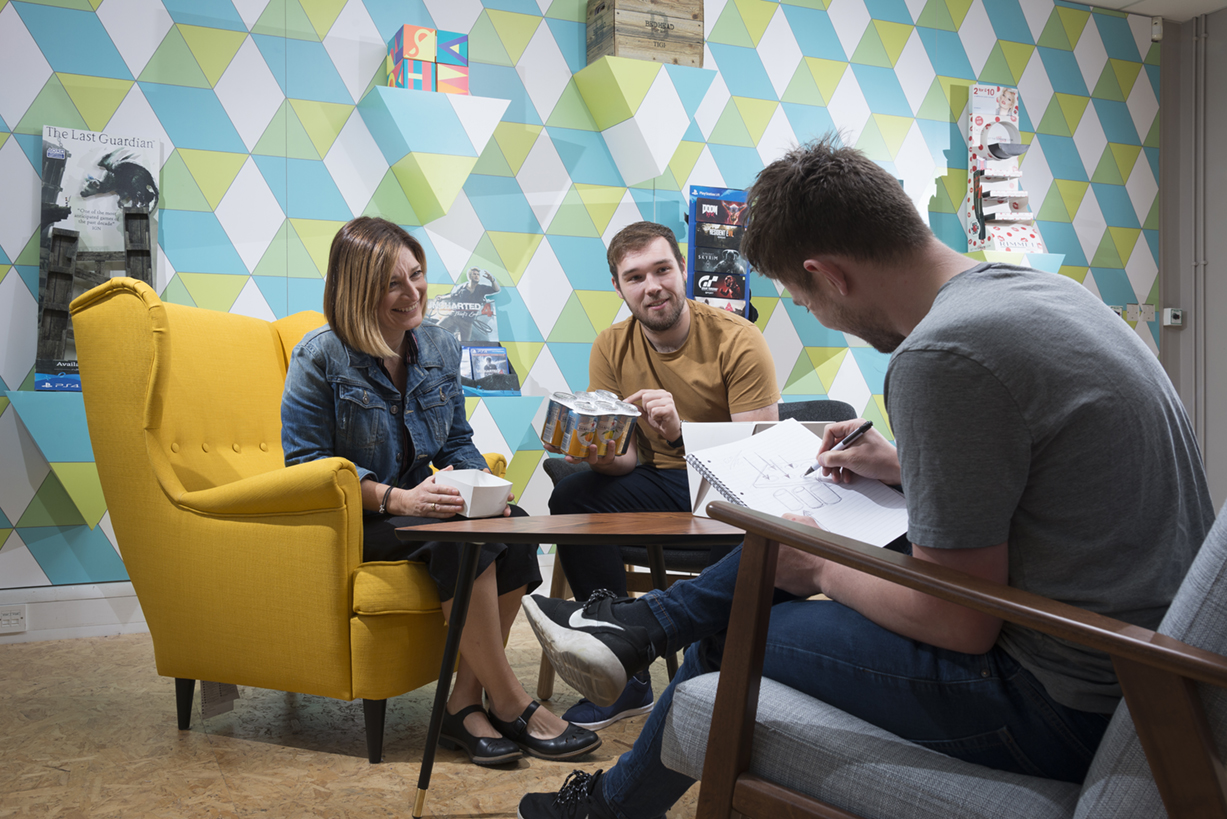 From start to finish we want to make your next project a success.
At Polly we passionately believe in the benefits of collaboration, which is why we invite all clients to open design working sessions. These sessions are run at our printing facility with the benefits of designers and CAD cutting tables immediately available they enable us to trial different solutions to gain same day sign off of your display.
Based in Staffordshire, you'll be joined by your project manager and designer. Over the course of half a day in our purpose built break out rooms we will revise and perfect your stand considering structural requirements, shopability and budget.
See what our clients have to say about our working sessions:
"Really worthwhile, we were able to significantly reduce time taken to sign off the stand and it was great to get a greater understanding of the structural design processes that go into creating a stand"
"Fantastic session- thanks for arranging. The face to face element made it so much easier to explain what we were looking to achieve and review the units from all perspectives"
Tell us the project, the product & the retailer.
Your dedicated designer will sketch solutions and work with you to finalise design.
Take away a sample unit on the same day.
At Polly POS we have over 22 years experience in helping
brands boost their profile in store to maximise their sales. Our collaborative
approach ensures we channel your vision into a bespoke solution which ticks all the right boxes.
Get in touch to see how we can work together on your next project Say hello